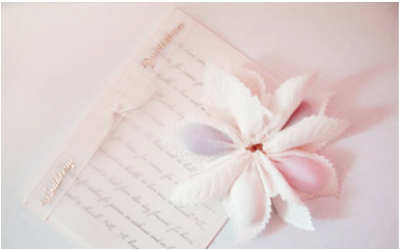 Some Testimonials
Thank you Kate so much!
Everyone commented how much they enjoyed the ceremony and for us it was the most special part of the day.
So happy we got you for our celebrant!! Take care.
Jo & Matt. October 2016
Braeside Chapel
Dear Kate,
Thank you for a fantastic service and the efforts you went to
were superb ...
Wonderful day. Thank you - thank you!!
Gary & Conny. April 2017
At home
Dear Kate,
Thank you for conducting the most beautiful wedding ceremony. We look back at our photos and remember how much emotion
overcame everyone. Friends & family are still commenting that
they haven't been to a wedding with so much laughter & tears
all at the same time! We hope to see you in the future - maybe
a baby naming ceremony!
Kind Regards,

Matthew and Rebecca Zammit. May 2013
Tamborine Gardens
Hi Kate,
I would just like to say thank you so much for doing a wonderful
job on our wedding day. So many people commented on how wonderful you were - everyone also loved the idea of the rose ceremony, thanks for the great idea! It was great to have something no one has seen or done.
All over i had a wonderful day, it was just flawless and the ceremony was my favourite part, or that i could remember as
the rest of the day just flew. But thanks again for your beautiful words and your lovely voice just made the moment.
Lisa Lowry May 2009
Crown Plaza Chapel
Dear Kate,
I just wanted to thank you so much for making our ceremony perfect for us. As a couple who hadn't been to many weddings we had no real idea of what we could do to create a ceremony that was both touching and a little bit funny. The book you have created made everything so easy for us. All of our guests have said it was the best wedding they have ever been to and many have said they wish they could do it all again so they could have vows like ours.
Your style and grace along with your dedication to helping us make our wedding our own, made our day what we consider to be award
winning service.
You are a very special person Kate and we wish you and your wonderful husband (who did a great job with the pa system and music) all the best for the future. 
Lots of love,

Jennie and Bill Murphy 8th September
Braeside Chapel
Dear Kate,
Thank you for the email with our wording of the ceremony. Reading it just then has brought tears to my eyes. (Let's hope I get all the tears out now so I am not a mess on the day! H)
Thank you so much!
Jennie and Bill Murphy 8th December, 2010
The Old Rivermill.
And sometimes couples just elope!
Stuart and Pamela "eloped" for a Gold Coast wedding at SeaWorld. They sent this card:
Dear Kate and Neil,
Thank you Kate for your support in the lead up to our ceremony,
but most of all thank you for your wonderful presence and for conducting our marriage. It was truly the beautiful ceremony we had dreamed of and a wonderful start to our marriage.


A big thank you to Neil who is truly the "witness extraordinaire" of the Gold Coast.
Stuart and Pamela
Seaworld
From Chattillion, Perth, W.A.
Dear Kate,
Thank you Kate for all your help in making our ceremony special, and exactly as we wanted itt.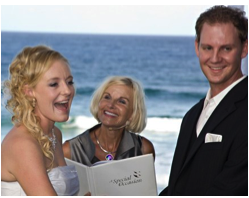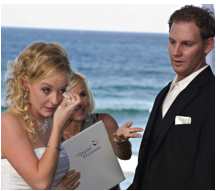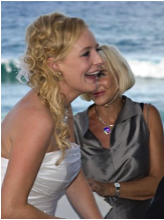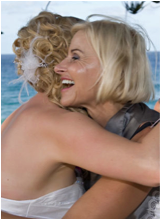 Wedding ceremony Add some tears ... ... and laughter Goodbye Hug